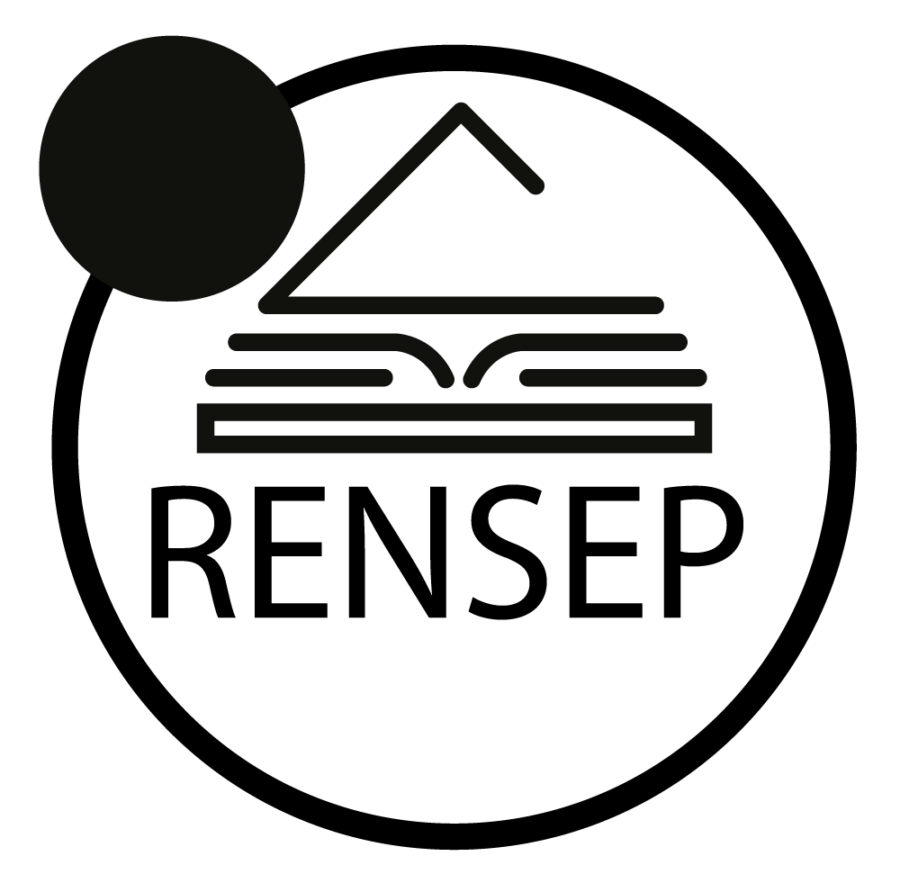 September, 2023 
We at RENSEP believe that the individual perspectives of artists/practitioners and scholars can complement and enrich each other. As RENSEP wishes to foster new research and knowledge in the vital areas and interchanges of artistic, creative and esoteric practices and ideas – namely through strategic collaborations between artists and researchers – we are instigating the first of what we hope will be a series of opportunities for artists whose work encompasses esoteric practices of different types to create new artistic work.
RENSEP is delighted to offer its first Artist's Award to support the production of new work by an artist working in any medium or area of art practice.
The first RENSEP Artist's Award will be offered in partnership with Arts University Plymouth (UK) and will provide a monetary award to the value of €10,000 plus negotiated access to production facilities and support at AUP, for an artist to make new work. We are seeking to support contemporary work in any area of art practice (for example: digital, installation, performative, film, sound, image+text, painting, and print-making). It is expected that the completed work will reach a public audience in an appropriate way, whether through traditional gallery exhibition / performance, screening, online exhibition, or publication. AUP will provide access to facilities, equipment plus mentoring if required. There will be no requirement for the selected artist to be resident in Plymouth throughout the period of the award, but they will need to visit the city if they wish to use production facilities and equipment at AUP.
If you would like to apply for the Award, please read the following information carefully.
Applications will be made online and applicants must provide:
A proposal outlining plans for the work to be made/areas of investigation (1500 words maximum) plus relevant visual material. The proposal should include details of how the work will be exhibited/ reach an audience

Up to ten examples of previous work, preferably submitted in a folder by Google Drive link.

CV
The submission should clearly demonstrate the esoteric dimension of the artist's practice.
RENSEP is holding three online information sessions for applicants on Wednesday 27th September 2023, Thursday 26th October 2023, and Tuesday 28th November 2023. All meetings will be held at 4 pm UK time. All potential applicants should attend one of these meetings where there will be ample opportunity to ask questions about the Award and the application process. All queries about the Award will be addressed at these meetings; we regret that we cannot answer individual email queries about the Award.
Details of the range of production facilities and equipment at Arts University Plymouth can be explored at www.aup.ac.uk and will also be discussed at the information sessions. Applicants are requested not to contact AUP directly with queries about facilities and equipment.
To register for one of the online information sessions please email: info@RENSEP.org stating which meeting you wish to attend and you will receive an invitation.
The closing date for applications is 30th November 2023.
APPLICATIONS SHOULD ONLY BE SENT TO: submissions@RENSEP.org
Late applications will not be accepted. 
The artist will be selected by a panel with specialist art/ curatorial expertise representing RENSEP and AUP. Members will include:
Professor Judith Noble (RENSEP/ Arts University Plymouth, artist-filmmaker)

Dr Bernd-Christian Otto (RENSEP/ Friedrich-Alexander-Universität Erlangen-Nürnberg)

Associate Professor Dominic Shepherd (Arts University Bournemouth, artist)

Associate Professor Stephanie Owens (Arts University Plymouth)

Assistant Professor Tessel Bauduin (University of Amsterdam, art historian)
Applicants are requested NOT TO CONTACT members of the selection panel directly about the Award. Contacting panel members may result in disqualification.
Selection will take place during December 2023/ January 2024 and the successful applicant will be notified by the end of January 2024.
It is expected that the work will be made during 2024 and that the Award period will conclude at the end of 2024.
Unsuccessful applicants will be notified by email but, as our selection panel are contributing their time as volunteers to support the Award, we regret that we will not be able to provide individual feedback to unsuccessful applicants.
The RENSEP Artist's Award will provide:
A monetary award to the value of Euro 10,000, to be used for the production of new work. The successful applicant will be expected to agree a budget and payment schedule for the Award with the organisers, who will retain a proportion of the Award until the end of the Award period, to ensure completion. The Award winner will be responsible for their own tax arrangements.

Negotiated access to production facilities and equipment at Arts University Plymouth (UK) if required.

Mentoring by Professor Judith Noble (RENSEP/ Arts University Plymouth).

The artist may also have the opportunity to present their work at a conference in Venice in November 2024, co-organized by CAS-E, the HHP, and the Cini Foundation.

The artist will be expected to provide a blog post for RENSEP at the conclusion of the Award, and will be encouraged to participate in RENSEP's online, media and related activities.
Frequently asked questions
Who is eligible? Artists working in any medium or area of art practice whose work has some connection to esoteric practice, an esoteric dimension or a concern with the occult or magical. RENSEP recognises the relevance of the esoteric and magic in contemporary art practice and the importance artists place on this area.

I don't live in the UK; am I eligible? Yes, artists are eligible for the Award wherever in the world they live. If you wish to use equipment at Arts University Plymouth, then you will need to come to Plymouth, but you may make the work anywhere in the world.  It may be possible to access some facilities at AUP remotely. Mentoring will be provided for you wherever you live.

Will RENSEP arrange the exhibition of the work for me? No, RENSEP does not have access to its own exhibition space so it is important that you include a consideration of how your work will reach an audience in your proposal. Through our partnership with Arts University Plymouth, we will assist with networking and making contacts, but we cannot guarantee that this will result in exhibition opportunities. You may wish to consider online opportunities to exhibit your work.

Are there any restrictions on media or production methods? No. We actively welcome applications from artists working in all media, from traditional painting, print-making and sculpture through to time-based, installation, digital, moving image, sound and performative work. The range of facilities available at AUP is very broad and incudes media and sound studios, animation and games design, digital fabrication, traditional print-making, photographic darkrooms, wood and metal working, digital printing, textile processes, hot glass and ceramics.

Will you provide a studio for the winner? No. Artists whose work is studio based are expected to use their own space. Production facilities and equipment are offered, but not studio space.

How many awards will you make? We will make one Award. If this Award is successful, we hope to make further awards in future years.

Will RENSEP hold any copyright or ownership in the work? No, but RENSEP and Arts University Plymouth will require reasonable access to images of the completed work for use in their publicity material and to promote future awards and projects. The award winner will also be expected to provide an appropriate publicity credit for RENSEP and Arts University Plymouth when the work is exhibited.
In addition to making applications for this award, artists are welcome to become members of RENSEP. RENSEP will help artists to expand their networks, exchange information with other esoteric practitioners, artists, and scholars, explore new collaboration opportunities, gather information about current and future research projects related to the study of esoteric practices, engage in discussion groups with other artists or artist-scholars, share their work and experiences, and launch own initiatives.
The Research Network for the Study of Esoteric Practices (RENSEP) is a UK-based non-profit foundation whose mission is to promote and advance the interdisciplinary and comparative study of esoteric practices from a global perspective. RENSEP's ambition is to organise and structure a stimulating intellectual and methodological environment that allows researchers from different backgrounds and disciplines to meet and exchange their analyses and interpretations of esoteric practices from an open-minded, data-based, non-ideological and apolitical perspective. RENSEP's unique approach is to provide a shared cognitive and interactional space – the RENSEP website – that transcends traditional academic boundaries by supporting the participation and encounter of both scholars and practitioners of esoteric practices.
Arts University Plymouth (AUP) is a specialist higher education institution in South West England offering degree and postgraduate courses in a wide range of art and design disciplines encompassing fine art, painting drawing and printmaking, film, animation and games design, photography, craft, fashion and textiles, ceramics, glass, illustration graphic design. It has a range of well-equipped production facilities that include media labs and studios, digital design, and fabrication (AUP is part of the international FABLAB network). The university has a strong commitment to creative learning, climate justice, sustainability and socially-engaged practice.